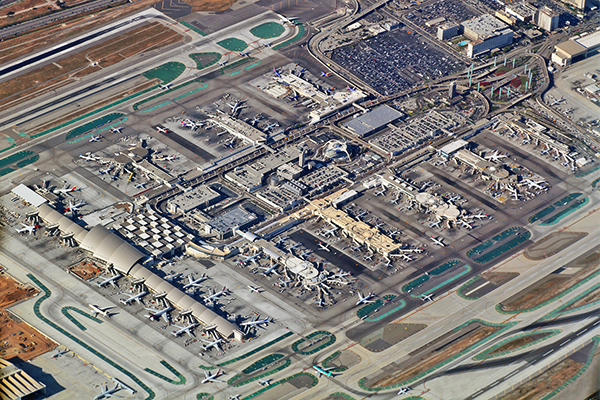 The Biggest and Busiest Airports in the US in 2021
Although the ongoing COVID-19 pandemic has wreaked havoc on the global airline industry over the past year and a half, airports across the United States continue to see millions of passengers pass through their doors every month. That being said, though, COVID-19 has reshuffled the rankings for which airport is the biggest and busiest in the nation.
Let's take a look at the top 10 busiest and largest airports in the United States and explore what makes them such influential travel hubs for not just the US but the entire world. We should state ahead of time that these rankings were compiled based on the total number of passengers transported through each airport, not the number of flights.
You can find a list of the ten largest US airports by landmass here:
Ten Largest US airports
Denver International Airport: 137.26 km² (33,917 acres)
Dallas/Fort Worth International Airport: 69.63 km² (17,050 acres)
Washington Dulles International Airport: 52.6 km2 (13,000 acres)
Orlando International Airport: 47 km² (11,609 acres)
George Bush Intercontinental: 40.5 km2 (10,000 acres)
Salt Lake City International Airport: 31.1 km² (7,700 acres)
O'Hare International Airport: 30.9 km² (7,627 acres)
San Francisco International Airport: 21.07 km² (5,207 acres)
John F. Kennedy International Airport: 21 km² (5,200 acres)
Detroit Metropolitan Airport: 19.6 km² (4,850 acres)