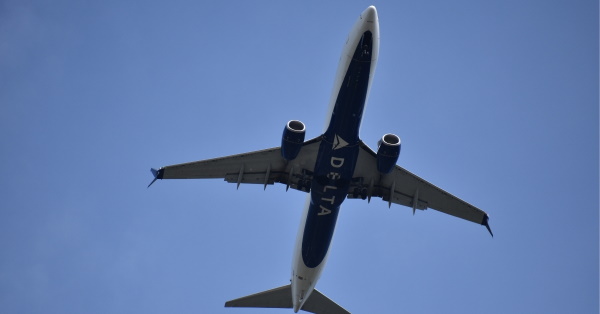 Despite a hefty 18% dip in overall revenue since the outbreak of the COVID-19 pandemic, the global airline industry was still valued at a whopping $686 billion in 2020. As the world slowly begins to reopen throughout 2021, its value is expected to skyrocket and even surpass previous heights. But who is most likely to benefit from the reawakening of global travel?
Currently, the 10 biggest airlines in the world in 2021 include:
Delta Air Lines
American Airlines
United Airlines
Emirates
Southwest Airlines
China Southern
Ryan Air
China Eastern Airlines
Air China
Lufthansa
As tourists and businesspeople alike begin to venture outside of their home countries again, these ten airlines will see a spike in their total revenue. Let's take a look at how these 10 companies stack up and evaluate what makes them the largest in the world.
Delta Air Lines
With nearly 100 years of aviation history, Delta Air Lines has grown to become the world's largest airline in terms of both revenue and market cap. As of March 2021, Delta's first-quarter revenue for the year came in at $3.6 billion which, although is 65% lower than March 2019, shows significant positive growth from 2020.
While Delta's headquarters is located in Atlanta, Georgia, they run eight other hubs throughout the United States—Boston, New York City (JFK and LaGuardia), Detroit, Los Angeles, St. Paul/Minneapolis, Salt Lake City, Seattle/Tacoma—and six international hubs in London, Paris, Amsterdam, Mexico City, Seoul, and Tokyo.
Additionally, Delta offers over 300 routes in more than 50 countries across all six populated continents. Their fleet consists of over 700 Boeing and Airbus aircraft, which they regularly upgrade to stay at the forefront of the airline industry and Delta also has possession of several subsidiary companies:
Endeavor Air – a regional airline that serves as a connecting service for passengers in the United States
Delta Private Jets – a luxury private jet membership, which starts at $8500 a year and runs to up to $150,000 a year for a Private Jet card
Delta Vacations – an all-in-one vacation service that offers flights, hotels, and excursions.
Additionally, Delta Air Lines currently owns a 49% share of Virgin Atlantic Airlines.
With such an international presence, Delta annually serves up to 200 million passengers, although this number has dipped to only 55 million in 2020. Along with their many passengers, Delta currently employs 74,000 workers, including 14,840 pilots.
Currently, Delta is looking to the future and is encouraged by the rapidly increasing number of passengers they've received on domestic flights throughout the United States. As vaccinations continue to roll out, they plan to hire another 1,000 pilots to meet the rising demand for airline travel.
American Airlines
Although slightly younger than Delta, American Airlines is their largest rival and currently stands as the world leader in the number of miles traveled by passengers, number of total passengers, and the largest fleet of planes.
Although their numbers are currently down due to the ongoing pandemic, American Airlines reported over 900 million passengers in 2019 alone, making them by far the largest service provider in the world.
As of July 2021, they have flights to 233 destinations in the United States and 123 destinations in 60 countries around the world. In total, that comes to around 6,700 flights a day. Although headquartered in Fort Worth, Texas, American Airlines has hubs located around the world in New York City, Washington D.C., Tokyo, Hong Kong, Seoul, London, Paris, Frankfurt, and more.
Additionally, American Airlines is a part of the Oneworld Alliance and oversees the following subsidiaries:
Envoy Air – a regional airline providing connecting flights for American Airlines customers throughout the United State
Piedmont Airlines – another regional airline providing domestic flights for American Airlines customers
PSA Airlines – a third regional airline providing flights across the east coast of the United States
The current American Airlines fleet is made up of 881 airplanes, mostly consisting of Boeing 737-800s and Airbus A320s. While these are older model Boeing airplanes, American Airlines is currently in the process of replacing its fleet with Boeing 737 MAX 8s.
At the helm of their fleet, American Airlines currently employs 102,700 workers with over 15,000 pilots to fly their planes. While many of these pilots are on leave, for the time being, American Airlines is already planning for its recovery.
With $4 billion in revenue for the first quarter of 2021, American Airlines is still down 53% from 2019 but they project that their capacity will increase from roughly -70% in 2020 to -20% in 2021. To help ease the burden of lost revenue, American Airlines has also implemented a series of financial measures to help with liquidity:
Reduce their cash burn rate
Access aid through the congressional COVID-19 relief package
Reduce outstanding debt by nearly $3 billion dollars
As they continue to rebuild and recover, American Airlines will continue to upgrade its fleet and grow towards new corners of the world. As the flag-carrying airline of the United States, American Airlines knows no boundaries.
United Airlines
Behind American, United Airlines is the third-largest airline in the world in terms of both fleet size and the number of total routes traveled. They are currently headquartered in Chicago, Illinois, but have hubs throughout the US in Houston, Washington, Denver, New York City, Los Angeles, and San Francisco and internationally in Frankfurt, London, Hong Kong, and Tokyo.
Along with their seven domestic hubs, United also oversees several subsidiaries including regional airlines around the world, a vacation planning service, and a couple of avionics companies.
United's fleet is made up of 827 airplanes, consisting primarily of Boeing 737-800s and Boeing 737-900 ERs. Following several industry complaints about their fleet's environmental impact, United has eliminated the Boeing 737-200 from their fleet and will begin replacing their 737-800s with 737 Max 10s in 2023.
Their fleet is managed by 92,000 employees, including 12,000 pilots who fly over 150 million passengers across the United States and around the world each year. They currently offer flights to over 251 domestic locations and 126 international locations in 67 countries around the world. That comes out to around 4500 flights every single day.
Although United's 2021 first-quarter revenue was down 66% from 2019, at $3.2 billion, they are aggressively pursuing recovery by becoming one of the first airlines to offer new international routes to countries that have opened for vaccinated travelers.
Looking to the future, they also project a 10% increase in capacity from the first to the second quarter and are hoping to hire an additional 10,000 pilots by the end of the decade.
Emirates
Emirates is one of the youngest companies on this list but since its founding in 1985, Emirates has risen to become one of the leading airlines in the world, offering both quantity and quality of flights. As the flagship airline of the United Arab Emirates, Emirates prides itself on being the top luxury air service in the world.
Emirates is headquartered in Dubai and currently offers routes to 139 locations in 85 nations around the world. These include 22 locations in Africa, 47 in Asia, 42 in Europe, 15 in the Americas, and 13 in the Middle East. In total, they fly around 3,600 flights internationally every week and helped over 56 million passengers reach their destinations from 2019-2020.
Emirates is a subsidiary of the larger Emirates Group, which produces and manages every aspect of aviation within the Emirates subsidiary. This includes cargo planes, engineering services, catering services, IT, and even retail.
Their total fleet is made up of 255 passenger planes as well as 11 cargo planes, mostly consisting of Boeing 777-300ERs and Airbus A380-800s. Their entire fleet is made up of wide-bodied planes. Starting in 2024, Emirates will begin phasing out their Boeing 777-300ERs in favor of Boeing 777Xs.
Emirate's current staff consists of around 45,000 employees, including roughly 4000 pilots from over 100 different countries. As global travel continues to reopen, Emirates plans to increase its number of pilots and expand to more locations.
After the end of their fiscal year in March, the Dubai-based airline reported a $9.7 billion revenue, down 66% since the beginning of the pandemic. This marks the first nonprofitable year in their entire 30-year history. However, Emirates has continued to invest in new planes and better technology to position itself at the forefront once global travel resumes.
Southwest Airlines
Southwest Airlines got its start in 1967 as a humble regional airline offering domestic flights from Texas. Since then, Southwest has grown to become one of the largest domestic airlines in the United States and also offers flights across the Caribbean and Latin America.
Southwest is currently headquartered in Dallas, Texas but also has hubs located throughout the US in Atlanta, Chicago, Denver, Houston, Baltimore, Las Vegas, Los Angeles, and elsewhere. Additionally, they offer flights to Mexico, Belize, Costa Rica, the Bahamas, Puerto Rico, Cuba, and other islands in the Caribbean. In total, they offer around 4000 flights to 115 locations.
As of 2021, Southwest employs roughly 60,000 workers, including 8,500 pilots who fly their fleet of Boeing 737 jetliners. Interestingly, Southwest's entire fleet of 744 planes is made up of Boeing 737s, making them the largest fleet of this aircraft model in the world.
Southwest may begin to diversify their fleet starting this year, though, as they're eyeing a few Airbus A2220s to add to their fleet.
Following the outbreak of the COVID-19 pandemic, Southwest reported a total first-quarter revenue of $2.1 billion for the first quarter of 2021, down 51.5% from 2019. Despite their losses, Southwest projects that they will see an increase in capacity over the next few months and have already seen a spike in passengers over February and March.
With a recovery in mind, Southwest has begun to expand its domestic reach to over 18 new locations throughout the United States and will begin investing in new planes to update their fleet.
China Southern Airlines
Another youngling on the list, China Southern Airlines is actually the largest commercial airline in Asia in terms of the number of passengers, the size of their fleet, and their overall revenue. After the Chinese government broke up the state-owned Civil Aviation Administration of China in 1988, China Southern Airlines became its own company.
Since then, they have continued to grow but remain headquartered in Guangzhou, China with hubs in Shanghai, Shenzhen, Beijing, Ürümqi, and Chongqing. Prior to the COVID-19 pandemic, they offered nearly 1,000 routes to over 200 locations in 40 nations around the world for their 150 million passengers every year.
As of the end of the first quarter, China Southern has garnered a $3.3 billion revenue so far in 2021, which is 47% below where they were in 2019. This is, however, an 11% increase from 2020, signaling a positive change in the market. China Southern predicts continued growth as travel reopens throughout the year.
China Southern's fleet of 860 aircraft is made up primarily of Boeing 737-800s and Airbus A320-200s. As part of their investment plans for expansion, China Southern has assured that an additional 200 aircraft will be dedicated solely to PKX airport to provide an additional 900 routes.
To operate their massive fleet, China Southern currently employees 100,431 workers, however, they do not make public the number of pilots in their ranks.
Ryanair
Despite its reputation as a budget airline, Ryanair is one of the largest airlines in the world, shuttling more passengers internationally than any other company in the entire history of air travel. They are headquartered in Swords, Ireland but currently operate from their 84 locations dotted across 35 nations throughout Europe and Northern Africa.
Although Ryanair is a subsidiary of the larger Ryanair Holdings group, it too has some of its own subsidiaries such as:
Buzz – a Polish airline that offers charter flights out of Poland as well as connecting flights for Ryanair
Malta Air – a flagship airline based in Malta, offering low-budget flights that have unfortunately all been put on hold since the start of the COVID-19 pandemic
Ryanair UK – Ryanair's British holdings, based out of Stansted, with an emphasis on travel between the British Isles and mainland Europe
Within its own brand, though, Ryanair has a fleet of nearly 500 aircraft, comprising more than 450 Boeing 737-800s and 29 Airbus A320s. Over the next few years, though, Ryanair plans to expand its fleet to include 210 new Boeing 737s to accommodate more routes and lower budgets.
With such a vast fleet of 737s, Ryanair manages to ferry millions of passengers around Europe every year. In 2019, their numbers peaked at just under 150 million passengers, surpassing the next highest volume by around 1 million people. To manage such a fleet, Ryanair currently employs 17,268 workers, including roughly 5,500 pilots.
However, in the face of the COVID-19 pandemic, Ryanair's passenger volume dropped a reported 83% in 2020. As of the end of the first quarter in 2021, Ryanair has published a $2.9 billion revenue, which is still 66% lower than their 2019 posting. Nonetheless, Ryanair is hopeful of a quick recovery as several European countries open their borders for vaccinated travelers.
Signaling their preparedness, Ryanair has gone ahead with their investment in new aircraft and is looking to hire an additional 2000 pilots over the next three years.
China Eastern Airlines
Just behind China Southern, China Eastern Airlines has the second-highest number of passengers in the country. Just like China Southern, though, China Eastern Airlines was created in 1988 when the state-owned Civil Aviation Administration of China was broken up into smaller companies.
Since its formation, China Eastern has grown to accommodate as many as 500,000 passengers every day with over 350 domestic routes and 40 international services to North America, Europe, Australia, and the rest of Asia. Their main hub is located in Shanghai as well as regional hubs in Beijing, Shenzhen, Chengdu, Wuhan, and all other major Chinese cities.
In addition to their own holdings, China Eastern Airlines also owns Shanghai Airlines.
Their current fleet consists of over 640 aircraft, including 186 Boeing 737s and 236 Airbus A320s, all under 5 years old. As China Eastern continues to expand into more international and domestic locations, their total number of routes and planes is expected to reach close to 1000.
Since the beginning of the COVID-19 pandemic, China Eastern has also seen a dip in their revenue, but compared to the other two top Chinese airlines, they have posted the best recovery so far. As of the first quarter, China Eastern reported a $2.1 billion revenue, only 13.3% below their 2019 first quarterly report.
Air China
As the flag-carrying airline of China, you might be surprised to find out that Air China is only the third-largest airline in the nation, with roughly 130 million passengers a year. Just like the other two major Chinese airlines on this list, Air China was formed in 1988 when the Civil Aviation Administration of China was broken up by the government.
Since its formation, Air China has grown into an international airline offering 110 routes to over 40 nations around the world, as well as 317 domestic routes. It is currently headquartered in Beijing but also has hubs in Shanghai and Chengdu.
Air China is also the parent company of several smaller airlines including:
Cathay Pacific
Air Macau
Shenzhen Airlines
Their total fleet consists of 416 aircraft currently in use, including 115 Boeing 737s and 232 Airbuses in various models. The average plane in their fleet is less than 10 years old but the Chinese government has been slow to certify Boeing 737 MAXs. This has caused Air China's fleet to grow older while the certification process is stuck in limbo.
Operating their fleet, Air China employs more than 70,000 workers, although the total number of pilots remains unknown.
The COVID-19 pandemic hit Air China the hardest out of the three major Chinese airlines, with reported first-quarter revenue of $2.3 billion dollars. This is 58% lower than their 2019 report. However, they remain hopeful that their passenger volume will increase over 2021 as domestic travel resumes.
Lufthansa
As of 2021, the tenth-largest airline in the world is Germany's largest and the EU's second-largest airline—Lufthansa. Just as Air China is the flag carrier for China, Lufthansa is the flag-carrying airline for Germany. It is nearly 100 years old and has been a pioneer in transatlantic flight since its origin.
Today, Lufthansa is headquartered in Cologne, Germany but offers flights to over 235 international locations and 18 domestic routes. Their additional domestic hubs are located in Berlin, Munich, Vienna, Dusseldorf, and Zurich.
Prior to the COVID-19 pandemic, Lufthansa reported 145.2 million passengers flown in 2019, which they made possible thanks to their fleet of over 750 planes, consisting almost entirely of Airbus models, including the new, eco-friendly Airbus A320neo. As of this year, Airbus has also eliminated all A340-600s from their fleet.
Currently, 110,065 employees run the Lufthansa group, including roughly 5,000 pilots. The broader Lufthansa group also consists of several smaller airlines, including:
Eurowing
Swiss International
Austrian Airlines
Brussel Airlines
As of the first quarter, Lufthansa has reported a $1.3 billion revenue for 2021 which, allow 60% below their 2019 report, is an improvement from the previous year. Since the start of the pandemic, they have been able to stay in flight thanks to their bulk cargo shipments.
As travel restrictions begin to lift across Europe, Lufthansa is expecting a massive uptick in their passenger volumes and their optimism is further fueled by their recent refinancing, which has lowered their monthly cash burn.
Conclusion
Although the COVID-19 pandemic is far from over, the ten largest airlines around the world seem optimistic by the recent uptick in how many people have returned to the skies. As more people are vaccinated and global travel becomes a norm again, these ten companies will return to profitability and climb out of the debt they have accrued over the past year.
Please check out our most popular article: Top 10 Biggest and Busiest Airports in the World in 2021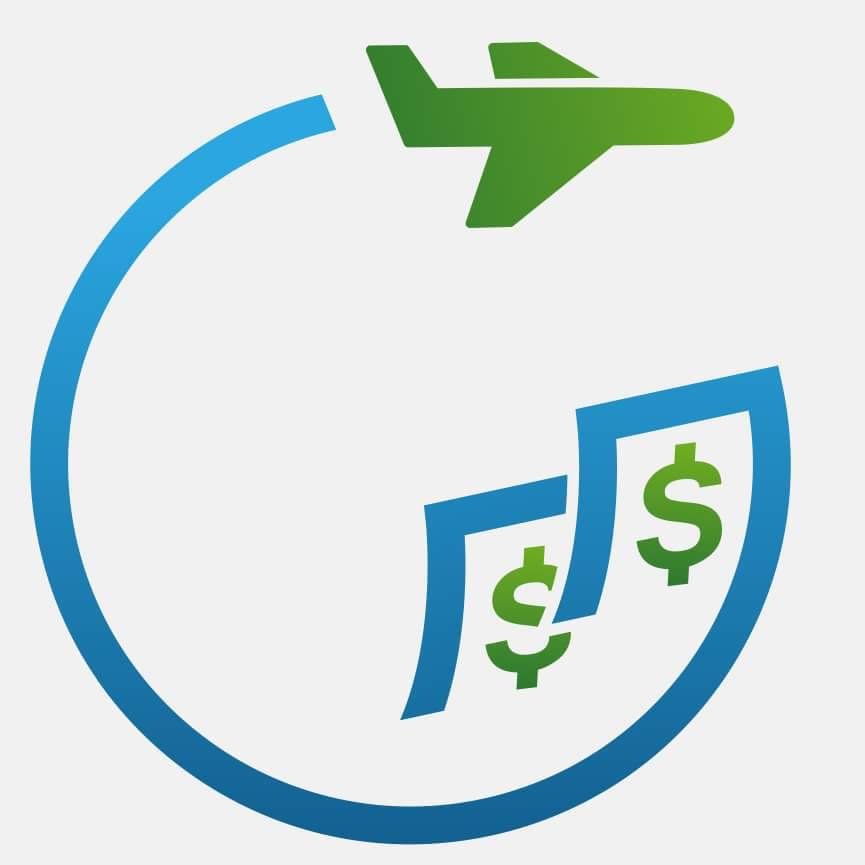 Written by: Click2Refund