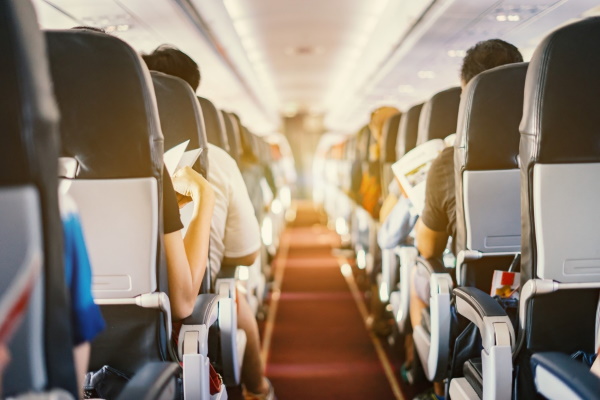 Traveling to other countries is one of the most exciting adventures you can have. Even though many of us have had our travel plans halted this year, planning for future adventures is a fun activity.
But to explore far off places, you need to take an airplane. Many people dread long flights, no matter where they are going. Travel plans that last several hours or even days can be uncomfortable and cramped if you do not have the right clothing.
If you can't wait for your next adventure but are dreading your next flight, keep reading. Below is a list of all of the traveling clothing you need in your wardrobe.
Comfy Work Clothes
Many people refuse to travel in anything except for yoga pants. But sometimes you don't want to get off of a plane looking like you came from the gym. If you are traveling for work or business, it is likely that you want to maintain a more professional look.
When traveling with work colleagues, you want to be dressed in work clothes. But here is the problem: almost all work clothes are uncomfortable and don't breathe well. After a ten-hour flight, they will be wrinkled and unprofessional.
And that's where flexible work pants come in. Try the Dress Pant Yoga Pants from Betabrand. They may look like work clothes, but they feel like yoga pants.
Choose from boot-cut, skinny, straight, wide, or cropped styles. With dozens of colors and patterns, you can customize your look the way you want.
These pants are wrinkle-resistant and include a four-way stretch. This makes them perfect for long flights. For best work looks under $100, these pants are a good choice.
In addition to being stylish and comfortable, these dress yoga pants serve as a great back up plan in case of an emergency. If you are traveling for business and your bag gets lost, you won't have to show up to your work meetings in sweatpants. For a professional look as you fly, dress pant yoga pants are the way to go.
Joggers
Joggers are the stylish cousin of sweatpants. Cinched at the top and cinched at the ankles, joggers are more form-fitting than sweatpants. You can get on an airplane looking your best.
However, joggers are still as cozy as sweatpants, meaning that you can endure a day of traveling without feeling uncomfortable. They look good on men and women, making them a flexible flying choice. For many long flights, joggers should be on your travel packing list.
Try Joggers from Athleta. Athleta is known for its vast array of athleisure items. But their joggers stand out as being comfortable as well as functional.
Take, for example, Athleta's Venice Jogger. Designed for commuting and travel, these joggers have all-way stretch and pockets for storage. They use Sculptek Light fabric, making these pants comfortable and cozy.
But best of all, these joggers have the three most important qualities of a good airplane outfit: they are wicking, quick-drying, and breathable.
Wicking means that they pull sweat away from your body. This prevents you from getting damp or sweaty during your flight. Likewise, quick-drying means that your joggers will stay dry instead of damp.
Breathable means that air can move through the joggers, keeping you comfortable all the time.
And caring for these joggers is also very easy. Machine wash and dry with similar clothing. While these joggers run on the expensive side (under $100), we guarantee they will be worth your while.
Clothing with Storage
Traveling means finding creative ways to store things. While most people bring a carry on item with them, purses and tote bags are targeted by thieves. How do you protect your personal items and keep them close to you?
Clothing with storage built-in is best for long flights because you never have to wonder where your personal items are. Instead of trying to keep track of a personal item, look for jackets and pants that have storage capabilities.
Check out the men's Carhartt Washed Duck Sherpa Lined Jacket. With two front pockets and a zippered breast pocket, this jacket offers good storage options. Additionally, it becomes a warm and comfortable layer that will travel well with you on a long flight.
Carhartt as a brand is known for its durability and high-quality materials, so this jacket at $199.99-129.99 is a steal. It is made out of 100% ringspun cotton washed duck and lined with sherpa for warmth. It has pleated elbows allowing you some ease of movement.
Carhartt also makes pants and trousers designed for durability and range of movement. Many of these pants also include deep pockets. So if you find you want even more storage, buy a full Carhartt outfit for your next long flight.
Long Shirts
One of the most popular athleisure trends these days is the Longtail T-Shirt. These shirts are a normal length in front, but longer in the back. You can also find t-shirts that are extra long all the way around.
These shirts are perfect for traveling because they offer maximum coverage, and are super comfortable.
You can find these as true t-shirts or long-sleeved shirts. This makes them the perfect layerable item.
Check out the Men's Longtail T-Shirt from Duluth Trading Company. Duluth Trading Co. also calls these shirts "plumber's butt" t-shirts. Remember, these shirts are great for when you want maximum coverage.
Duluth Trading Co. offers these shirts in a variety of colors, both long sleeves, and short sleeves. All for under $30. In addition to being a great travel tee, these shirts are good wardrobe staples in general.
An added bonus? Duluth Trading Co.'s longtail tees don't just cure "plumber's butt." They also include printed tags instead of cloth ones.
This means that you won't have to deal with itchy and uncomfortable tags during your long flight. These shirts should make it onto any respectable list of comfortable clothes.
Flat Shoes
What's the biggest mistake people make when dressing for the airport? Wearing the wrong shoes.
Your airplane shoes should be comfortable, but easy to remove during the security check. A lot of people think sandals are the answer. But during long flights, airplanes can get cold, causing your bare toes to freeze.
This doesn't mean you have to resort to only tennis shoes. Opt for flat slip-on shoes to find the perfect blend between style and comfort.
Try the Eugenia Flat from ZOU XOU Shoes. This ethically made version of the typical Mary Jane loafer is flat and comes with a strap. You won't have any trouble walking in these cute shoes, and you'll look great doing it.
The Eugenia flats come in a variety of colors, but the most flattering is the Croco Azul. The blue imitation crocodile print is a stylish way to fly.
These shoes are on the pricey side, coming in at $268 a pop. But they are handmade in Argentina out of lambskin, so we are certain you'll find them worth the cost.
A Breathable Base Layer
The best thing you can do for yourself when shopping for traveling clothing is to invest in a breathable base layer. Layering your clothing while traveling is so important, especially when traveling between different climates.
Wear something warm on top, with a thin layer beneath. If your flight gets delayed and you end up stuck in the airport, you'll be comfortable no matter what.
For the best lightweight travel clothing, look no further than H&M Men's Basics Collection. Here you will find simple base layer items like hoodies, t-shirts, and sweatpants.
Even better, they will not break the bank. You'll find many of these comfortable basics to be $10 or less.
Bike Shorts
Bike shorts are coming back in a big way, and not just for bicyclists. Yoga pants are a traveling favorite, but sometimes they feel too warm if you are traveling to a hot climate.
To achieve the same level of comfort but without the full coverage, travel wearing bike shorts. For more coverage, pair them with a bulky sweater and comfy tennis shoes.
For a comfortable and affordable option, check out Old Navy's high-waisted bike shorts. For under $20 you can enjoy fun patterns like camo or leopard print.
Invest in the Best Wardrobe Options for Long Flights
If you love to travel, you owe it to yourself to invest in solid wardrobe options for long flights. Being comfortable up in the sky is the best way to start your vacation off on the right foot.
Nevertheless, things can still go wrong when you are traveling. If you've experienced a flight cancelation or delay and want to pursue a refund, click here for help.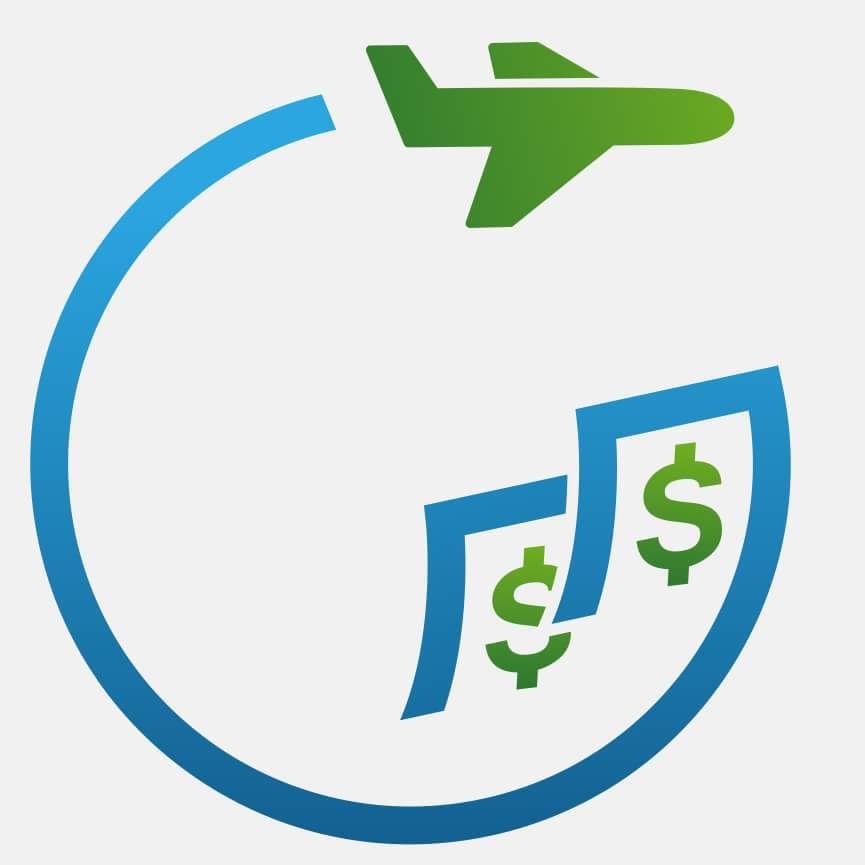 Written by: Click2Refund