Corona Virus and Flight Disruptions – When a cancellation, Delay and Denied Boarding Can Lead to a Compensation and When Not
The current situation evolving around the Corona Virus affects daily life in many ways. One of them being the questions of how and if we travel. On the one hand, the confined space of an airplane makes the thought of either having or being exposed to the virus especially discomforting. People only use flights as a mode of travel if they have to. On the other hand, governments trying to slow down the infection rates establish visa bans or ban people from certain regions or with specific travel history. Finally, fewer bookings cause airlines to cancel flights or shrink their overall flight schedules and offers.
This article aims at showing the consequences of a flight disruption caused by the Corona Virus in terms of passenger rights, meaning reimbursements for tickets, care like food/drinks and hotel accommodation or compensation.
The good news upfront, airlines have to provide you with care (food and drinks in case of delays, hotel accommodation, etc.) in the vast majority of cases. In most cases, compensation for disruption will also be due. But it's often only a thin line for a 'yes' vs. a 'no' to these questions.
In General – A Pandemic Is an Extraordinary Circumstance
The key to the question, if compensation for a flight disruption is due, lies in article 5 paragraph 3 Regulation (EC) 261/2004. This law enables airlines to refuse compensation in case of so-called 'extraordinary circumstances'.
A pandemic can constitute those circumstances.
The legal term describes situations that lie outside airlines' control and whose consequences airlines could not avoid despite all reasonable measures taken. That doesn't make it handier. Let's try some examples.
General examples of such circumstances (also known as 'force majeure') are political/social unrest, war, natural disasters and so on. They all have in common that their occurrence is neither predictable nor (hardly) controllable. Additionally, the effects of these events cannot always be foreseen or even be controlled. Hence, a pandemic fitting the definition.
The Important Question – Is Your Flight Directly or Indirectly Affected by the Corona Virus?
While the Corona Virus outbreak itself can be considered an extraordinary circumstance not all of its effects are. One has to distinguish whether the effect is directly caused by the Virus or indirectly. Some examples will show the lines:
Your visa getting canceled - because you have traveled to a high-risk area – constitutes extraordinary circumstances. The same applies to general travel bans, e.g. the ban for citizens of Schengen member states for the USA or all visas to India. Airlines are legally obliged to verify the visa status prior to departure. They simply cannot help governments' decisions in these cases. So, a legal ban justifies the denial of boarding.
Extraordinary circumstances are also given when a flight is canceled due to a travel warning or ban issued by a government. It is a measure of safety to not fly into a region of high risk (no matter if due to disease, war or else). You avoid exposing your crew and passengers to the risks involved. Airlines follow their duty to care by obeying governments' guidelines.
The legal situation is different when airlines decide to change their overall flight schedule (e.g. reduce the frequency, change flights or cancel a route altogether). These changes are mostly adjustments to a smaller demand because of people in general travel less. The rationale behind schedule adjustments is an economic one. It simply does not pay off to fly. That does not constitute extraordinary circumstances. So, compensation is due.
Care is Always Due
Extraordinary circumstances do not alter an airline's duty to take care of you. Therefore, should you encounter an overnight delay then you are entitled to a hotel room. You are also entitled to drinks and food or vouchers when waiting at the airport.
Consequences for you
Always keep up to date on your visa status. Ensuring eligibility to enter the destination country and the related travel documents are your obligation.
Also, keep yourself up to date about travel bans or warnings either from your country of origin or destination. A handy link from IATA's website will be very helpful for recent coronavirus outbreak updates by country. You may also verify with your airline prior to heading to the airport. We recommend an early e-mail request. That way you have a written answer that might be useful evidence later.
Make sure you collect and keep any receipts for food and drinks at the airport should they (or vouchers) not be provided by the airline. Also, try to get written confirmations about disruptions from the airline's staff. It is an airline's duty to do so.
This article does not provide legal consultation. It is solely intended to inform the public on a general basis. Please seek legal advice should you wish to be informed about your personal situation. Neither Click2Refund nor the author is liable for any consequences of any decisions based on this article.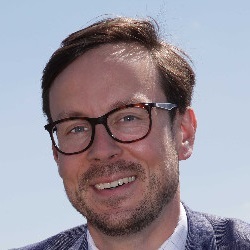 Written by: Christoph Przywara