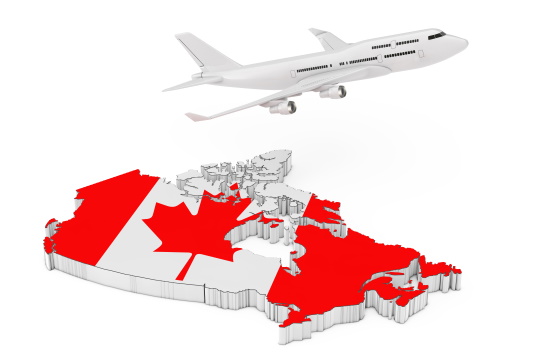 On July 15th, 2019, the first stage of the new Canadian Airline Passenger Protection Regulation has come into force. This article briefly guides trough the airlines' obligations and respective rights of passengers. We decided to explain the rules coming into effect on December 15th, 2019 in the next article. The fourth part will make a brief comparison between the Canadian and the European regime under the Regulation (EC) 261/2004.
Currently in Force
As a reminder, currently in force are the rules regarding denied boarding, tarmac delays and lost or damaged baggage.
Obligation to Inform and Communicate
The new Canadian Airline Passenger Protection Regulation obliges airlines to communicate clearly with passengers and inform them about any flight disruption in due course. This includes but is not limited to:
reasons for a delay, cancellation or denial of boarding;

the compensation passengers might be entitled to;

any passenger rights regarding accommodation or other care; and

the possible recourse for passengers against the airline with the Canadian Transportation Agency.
Denied Boarding
The most enervating flight experience is denied boarding. To quickly recap, airlines regularly overbook their planes. They count on people not showing for the flight and still being able to fill all seats. This is not only common practice but also an acceptable economic strategy in the eyes of courts and regulatory bodies all over the world. The day to day result is that passengers get stranded.
The new Canadian Airline Passenger Protection Regulation sets out the procedure an airline has to follow in that case. The steps to be taken are:
firstly, the airline has to ask all booked passengers as to who is willing to give up the seat, if still more passengers persist than seats are available; then

secondly, the airline must make a choice amongst the remainder but has to prioritize for boarding unaccompanied minors, persons with disabilities and passengers traveling with family members; and

thirdly, those that have been involuntarily denied boarding have to be provided with alternate travel arrangements, care/treatment, and compensation; those that voluntarily decided to skip the flight have to be provided with written confirmation of any benefits agreed upon.
Note: An airline cannot deny boarding to a passenger who is already on the plane.
The compensation for a denied boarding varies between CAD 900 and 2,400 depending on the delay time that the passenger experienced. In any way, the compensation has to be paid to the passenger within 48hrs even if no formal claim is made.
Tarmac Delays
The new Canadian Airline Passenger Protection Regulation governs flight disruptions occurring either when a plane is delayed prior to take-off or after landing. In both instances, these new and specific rules for Tarmac Delays only apply when passengers are on board and the plane's doors are closed.
The duration during which passengers may be confined to the aircraft is basically 3hrs. Passengers have to be allowed to disembark if that period has lapsed. However, they may have to remain on the plane should take-off be imminent within another 45'. That amounts to a possible total of 3:45hrs. Disembarkation may in any way only happen if security, customs, and air traffic control permit.
During the Tarmac delay, airlines have to provide the following care (on the plane):
access to lavatories;

ventilation and cooling/heating;

means to communicate with people outside the plane (e.g. Wi-Fi) free of charge; and
Canceled or Delayed Flights
Currently, no further obligations (besides the aforementioned duty to inform airline passengers) are in force. Additional rules – including compensation – will be in force as of December 15th, 2019.
Lost or Damaged Baggage, Musical Instruments
The new Canadian Airline Passenger Protection Regulation establishes that airlines are also liable for lost or damaged baggage on flights within Canada. This applies the related rules of the Montreal Convention (in full 'Convention for the Unification of Certain Rules for International Carriage by Air') already in force for international transportation. Now, an airline passenger may claim up to approx. CAD 2,100 for lost or damaged baggage. Additionally, the airline has to reimburse any fees paid for that luggage.
Airlines also have to establish rules for the transportation of musical instruments (e.g. size, number, stowage in the cabin or not, fees). They are obliged to accept musical instruments for transportation unless it would be contrary to these rules.
Summary
The new Canadian Airline Passenger Protection Regulation establishes an unprecedented system of passenger protection for Canadian air transportation. Airlines face more obligations now. Passengers have more rights. It is to be seen if the new regime will actually lead to a higher standard and fairer treatment of passengers in the case of flight disruptions. This will strongly depend on the efficiency of the Canadian Transportation Agency's enforcement strategy.
Stay tuned for part three (Rules of the new Canadian Airline Passenger Protection Regulation in force from December 15th, 2019) and part four (Comparison of the new Canadian Air Passenger Protection Regulations and the European Regulation (EC) 261/2004) of our articles. Also check out part one (New Canadian Air Passenger Protection Regulations – Tarmac Delays, Cancellations, Denied Boarding).
This article does not provide legal consultation. It is solely intended to inform the public on a general basis. Please seek legal professional's advice should you wish to be informed about your personal situation. Neither Click2Refund nor the author is liable for any consequences of any decisions based on this article.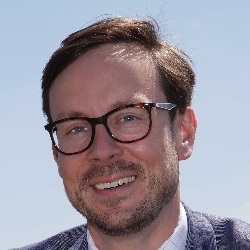 Written by: Christoph Przywara