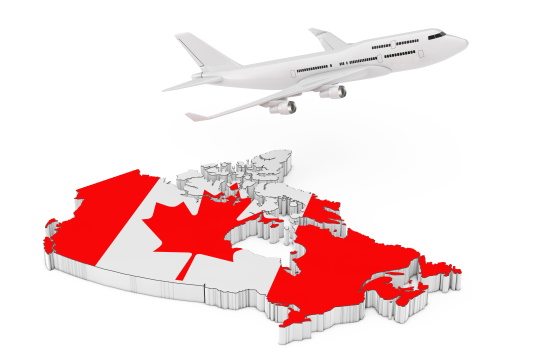 On May 24, 2019, the Canadian government has formally announced the final version of the new Air Passenger Protection Regulations. The draft - published on December 22, 2018, in the Canadian Gazette (Part I, Vol. 152, No. 51) - has been amended due to the input provided by the public.
The latter inter alia included criticism related to questions of the duration of allowed tarmac delays, the amount of time passengers can file a claim and the eligibility for compensation for delays. Some of those points have led to changes, but not all.
This article is part of a triplet of publications. Being the first component, it will give a brief overview of the new Canadian Air Passenger Protection Regulations. Part two will be an article providing in-depth guidelines for specific rules from the new set of protection statutes for airline passengers. Part three consists of a comparison of the Canadian Air Passenger Protection Regulations with the European Airline Passenger Regulation (EC) no. 261/2004.
The Timeline


The new Canadian Air Passenger Protection Regulations will come into force in two stages.
The first becoming legally effective as of July 15, 2019 (following: section one) to cover the summer vacation season. The second will follow from December 15, 2019 (following: section two).
The Content


Section one contains orders concerning the communication with passengers (especially in the case of disruptions), consequences of denied boarding, tarmac delays and lost or damaged baggage, yet also the transportation of musical instruments.
The main improvement for passengers are the obligations in cases of denied boarding. It is hard to accept when your contractual partner simply decides to not perform when your standing at an airport with packed bags (non-regarding if it's for a vacation or business). In case you got bumped from your purchased flight, airlines will now have to compensate you between CAD 900 up to CAD 2,400.

Flight and tarmac delays also force airlines now to act more compassionate to those affected. During the first stage, airlines have to communicate clearly and regularly about the situation. You shouldn't be left in the dark anymore.
Lost or damaged luggage will now also on domestic flights entitle to a compensation of up to CAD 2,100.
Section two will complete the new set of rules with regards to standard treatment and compensation of flight passengers in case of delays or cancellations, questions of rebooking or refund and the seating of children.
The compensation airline passengers will be entitled to ranges from CAD 400 up to
CAD 1,000 depending on the duration of the delay caused by the disruption. Small carriers (less than 2M passengers in the past) have to pay CAD 125 up to CAD 500.
The standard treatment in delay situations includes food and drinks and free electronic means of communication.
Summary


The new Canadian Air Passenger Protection Regulations create a system of protection for passengers during disruptions. They help by standardizing compensations and treatments across the flight travel industry.
Time will tell whether they actually are "world class" as branded by the government. The influence of airlines during the legislative and executive process is obvious. It inter alia explains exemptions to compensation rules for passengers. That specifically applies to the category of disruption reasons "within the airline's control but required for safety reasons". Let's face it, the very majority of mechanical issues in air travel are safety-relevant. And it's clear that a lowering of safety standards is in nobody's interest. But keeping a plane safe is at the core of an airline's business. Therefore, it is unclear why it shouldn't have to compensate for disruption if it failed to conduct the business safely and on time.
Stay tuned for part two (Guidelines to the new Canadian Air Passenger Protection Regulations) and part three (The new Canadian Air Passenger Protection Regulations vs. the European Air Passenger Protection Regulation) of our articles.
This article does not provide legal consultation. It is solely intended to inform the public on a general basis. Please seek a legal professional's advise should you wish to be informed about your personal situation. Neither Click2Refund nor the author is liable for any consequences of any decisions based on this article.
Written by: Christoph Przywara