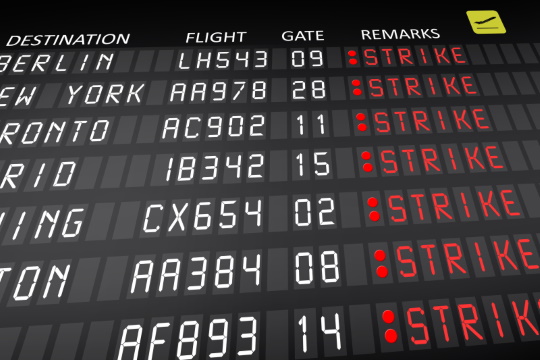 UFO striking against Lufthansa, what sounds like SciFi has a serious background and causes a lot of distress for passengers. The natural question to occur is about the rights of passengers in this case :
- Entitlement to compensation;
- Alternative travel;
- Care duties of the airline;
- Accommodation.
Please make especially sure to read the "Recommendations" section with useful tips for you should you be affected.
I. Facts
UFO has announced it's strike on Monday giving Lufthansa the legally necessary 48 hours heads up.
The strike commenced Thursday, November 7th, 2019 at 00:00 and will end Friday, November 8th, 2019 at 24:00.
It is estimated that around 180,000 passengers will be affected by the strike of cabin crew members. All flights from and within Germany will be subject of the strike.
To avoid a total chaos, Lufthansa has announced an emergency flight plan. Consequently, it canceled 1,300 flights on November 7th and 8th, 2019.
UFO has threatened to enlarge the strike to other airlines of the group (e.g. Eurowings, Germanwings, Austrian Airlines, SWISS International) from Friday, November 8th, 2019 on, should it see that step necessary to get the negotiations to move.
The highest Labor Court of Hesse (the Landesarbeitsgericht in Frankfurt am Main) has unanimously ruled the strike legal.
II. Compensation
The difficult part up front, the question of compensation in case of strikes is not only difficult to answer but there also is not a fully comprehensive answer (yet) by the European Court of Justice.
In general, strikes may constitute so called extraordinary circumstances (art. 5 para. 3 Regulation (EC) 261/2004) and hinder a compensation. But the criteria to judge if this is the case are complex. It is basically always a case by case decision. Lufthansa has not only been aware of the current strike of UFO but the union had also already staged a strike two weeks ago. It had also striked a few years ago staging the longest strike in Lufthansa's history.
So the union has demonstrated not only its willingness but also ability to affect the airline's operations. Still, Lufthansa decided to play the tough game and to not negotiate at all during the last weeks.
Lufthansa's emergency flight plan was needed to keep the damage at bay but also prevent the argument of inaction when demanding compensation. The German High Court (BGH; e.g. verdict of September 4th, 2018, Az. X ZR 111/17) has ruled in previous cases that an airline has a big amount of discretion when deciding which flight to cancel and which to operate in case of a strike. It will be hard if not impossible to argue against their emergency flight plan.
That only applies to flights directly affected by the strike. Flights on a day before a strike started or a day after it ended are to be judged differently. Chances to get a compensation are slightly better there. However, courts have also allowed a period of time for normal operations to gear up again.
To sum it up, chances for a compensation are at best not too good. But legal arguments for a compensation are existing (e.g. Lufthansa's strategy leading to the escalation). So a claim should still be filed and the first court decisions be awaited.
III. Alternative Travel
Lufthansa has offered a free of charge change of itinerary within the next ten days for affected passengers. It is – per Regulation (EC) 261/2004 – obliged to provide alternative ways of transport.
IV. Duty to Care
Lufthansa is obliged to provide you with food and drinks while waiting at the airport. The quantities depend on the situation, mainly the duration of the delay. It might also hand out vouchers to ensure sufficient quantities are provided.
V. Accommodation
Lufthansa also has to ensure accommodation for the duration of the disruption should your alternative only leave the next day. A transfer to a hotel is included.
VI. Recommendations for You
The main thing is to ensure you have sufficient evidence of who canceled or changed what and when. So save all e-mails and take notes of any other communication happening.
You should insist on Lufthansa personnel to make any changes to your itinerary if you want to be on the save side regarding any expenses incurred (or reimbursement) due to the strike. Also, have them book and pay any alternative transport.
Let personnel at the airports hand you written confirmations for any changes or any promises (for vouchers, reimbursements, bookings etc.) made. Exchange contact detail with fellow travelers in the queue.
Apply for a compensation or reimbursement of expenses in any way to ensure your chances are being verified.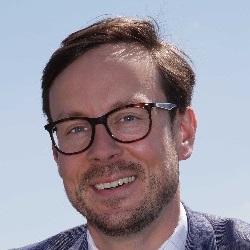 Written by: Christoph Przywara